Have you felt the tremendous power in the teachings of yoga?


The power to change lives, uplevel love, and create joy. 


By honoring all Eight Limbs of Yoga including philosophy, physical poses, breathwork, mindfulness, self-awareness, and compassion for those around us one creates a powerful alchemy.


As a Yoga Teacher and Wellness Leader you become the Alchemist that gifts this to others and yourself. 


On the mat using the body, poses, breath, and thoughts, you cultivate the ingredients for magic to happen.


With your support, they are empowered to create elixirs that heal their life. 


And you take your place as a Peace Leader, leading a Happiness Revolution and changing the world one down dog, one breath at a time!
Recognized by Yoga Alliance as a Registered 200-Hour Yoga School, this program offers a unique opportunity to make a deep commitment to learning more about yourself and others so you can lead through the power of yoga. 


Unique from other teacher training programs, my 16 year old program is more than a teacher training. This is a school of the healing arts.


While you will learn a great deal about asana, it is truly a spiritual journey in self-discovery and mastery of magic. 


You will learn how to unblock the obstacles to your happiness by tapping into your greatest potential and living from your highest self.


It is the ultimate adventure, a Hero's Journey, that will both challenge and encourage you to embrace your potential and awaken your inner power. 


Upon completion, you will be prepared to design and confidently lead inclusive, intelligent alignment driven Vinyasa, Hatha, and Restorative classes, with your own signature style all while having the skill to adapt to varied fitness and experience levels of your students and trauma informed.


YOU are an Alchemist and our time together will alchemize you into a Masterful Yoga Teacher!


You are being called to be an Inspiration Leader, I can feel it.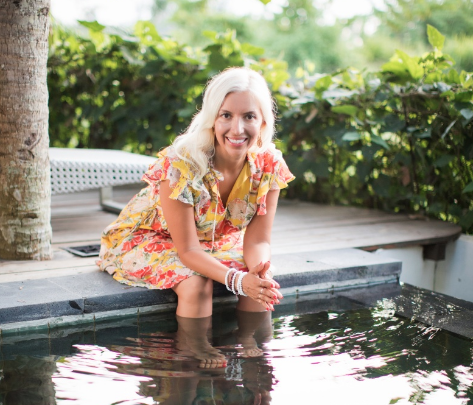 Hi, I'm Silvia Mordini, the Founder of Alchemy of Yoga!
I am personally inviting you to join my complimentary sample course that features videos and content right from inside Alchemy of Yoga teacher training.
In this free trial you will have access to my 20 year plus experience, learn new yoga philosophy, and get inspired to step into your dreams!
Get learning and inspired RIGHT NOW!