Welcome to the 1st Day of the Best of Your Life!
Energy medicine was not something I grew up knowing about. And to be honest I was resistant to it at first. But of all the modalities I've learned about over the last twenty years, the Chakras changed my life for the better.
I made this course to give you a chance to learn how to heal yourself.


All you have to do is say YES.
When a chakra system is well balanced and clear in an individual, they radiate a powerful aura of love, intelligence, happiness and peace which positively affects everything around them.


Included you'll find:
The Alchemy of the Chakras, Audio Lectures, Mantras, Affirmations, Chakra Yoga Classes and more!




Mindfully in love,
Silvia Mordini, LIFE inspired
Founder Alchemy of Yoga
I am a Mindfulness Teacher, Lightworker, Transformation Mentor, CEO and internationally recognized writer. Before becoming a serial Yogapreneur, I was a Director for an international Fortune 100 professional services company. Most importantly I am a life long Love Alchemist. 
For over 15 years, with more than 13,000 hours of teaching experience through my writings, in person seminars, online courses, podcast and international retreats and trainings I inspire people around the world to get unstuck from their pain and up level their (spiritual) happiness.
I guarantee results fast. 
I wake people up to the power of change and their ability to choose to be happy, or happier in order to love themselves, love their day, love their lives! 
I am an internationally recognized Motivational Speaker and Spiritual Teacher at conferences worldwide. You can't help but leave spiritually uplifted! My enthusiasm is contagious. 
My life has been both a warning and an example
My life story and radical transcendence serves as a catalyst for clients to save time healing and removing what holds them back because I personally know it's possible to transform your trauma to dharma and transmute your drama to dreams. 
I was born in Ecuador. My Father is Italian, my mother is Ecuadorian and my immediate family is from Brazil, Philippines, and Puerto Rico. Because my life is like the United Nations I developed a sense of global citizenship early on.
If you want to know me, then read me. You'll find hundreds of my published writings about lifestyle, spirituality & wellness read by thousands all over the world as seen in Gaia, Mindbodygreen (USA), Mantra Wellness Magazine, Elephant Journal (USA), DO YOU (Hong Kong), Good Men Project, Yogi Times, Wanderlust (USA), Daily Cup of Yoga (USA), and I'm a wellness expert as seen in Psychology Today, HuffPost, Medium and more.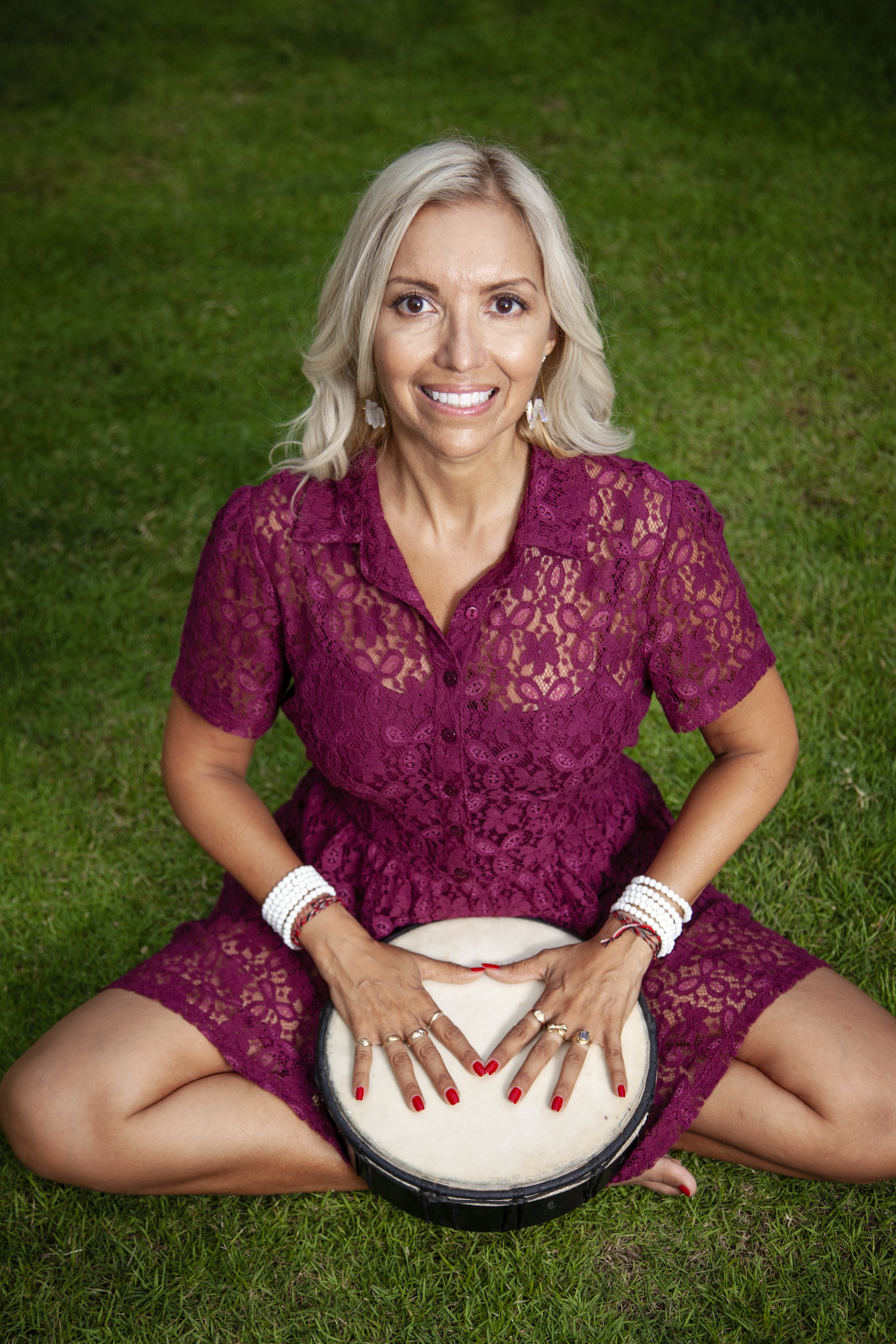 Other Courses I Offer
As an Educator dedicated to decolonizing wellness for 20 years I make a point to offer FREE resources. Some of which you see here.
In full transparency I also offer small paid courses starting at $4.44, then $19.99, then $25, and $44. Discounts on these prices are available for BIPOC. DM me.