Meet Founder Silvia Mordini
ABOUT SILVIA MORDINI, BIPOC FOUNDER ALCHEMY OF YOGA
Silvia Mordini is a Transformation Leader, Spiritual Teacher, Lightworker, CEO, and internationally recognized Author and Presenter.
Enthusiasm to love your life is contagious around Silvia Mordini.
Her expert passion connects people to their own joyful potential. Silvia lives her happiness in such a big way that you can't help but leave her classes, workshops, yoga teacher trainings and retreats spiritually uplifted!
Born in Ecuador and raised as world traveler, Silvia developed a sense of global citizenship from an early age. In early adulthood she was run over by a car—a life changing accident that led her to yoga where she discovered the power of yoga to heal and transform mind, body and soul. She experienced it as "alchemy," and went onto become a yoga teacher, yoga studio owner, and eventually developed the international Alchemy of Yoga Teacher Training program.
For over 15 years, with more than 12,000 hours of teaching experience through her writings, workshops, online courses, podcast and international retreats and trainings, Silvia inspires people to get unstuck from their pain and uplevel their happiness. Silvia's extraordinary life and radical transcendence serve as a catalyst because she personally
transformed trauma to dharma and transmuted drama to dreams.
Before becoming a serial Yogapreneur, she was a Director for an international Fortune 100 professional services company where one of her specialisms was Training & Development. Her focus was Leadership programming. Silvia founded and owned Total Body Yoga Studio with over 9,000 students for ten years. In 2009, Silvia founded Alchemy Tours, an International Retreat company specializing in Personal Transformation and Spiritual Adventures. Fifteen years ago, she founded Alchemy of Yoga, a Yoga Alliance registered training school, to teach YOU how to say YES to your Dream life. To date, there are 31 graduating classes of Alchemist Alumni from over 25 countries worldwide. She has taught hundreds of aspiring Yoga Teachers who she dubs "Happiness Ambassadors" and is a respected Teacher of Teachers.
Silvia firmly believes the Alchemy of Yoga sparks the fire of transformation in everyone!
Silvia has devoted her life to inspiring others to be themselves through kick-ass spirituality. She empowers you to believe that the way you do your yoga becomes the way you live your life. Through peaceful movement on the mat, ordinary spiritual practice supports extraordinary happiness off the mat. Her playful, creative alignment-based Vinyasa Flow teaching style reminds you of your joyful birthright to love yourself, love your day, love your life!
Silvia has written hundreds of published writings about lifestyle, spirituality & wellness,
read by thousands all over the world. She has been featured in Gaia, Mindbodygreen (USA), Mantra Magazine, Elephant Journal (USA), DO YOU (Hong Kong), Good Men Project, Yogi Times, Daily Cup of Yoga, Wanderlust, and she is a wellness expert for Psychology Today, HuffPost, Medium and more.
She is a successful CEO of thriving Yoga companies ready to help you break
out of the 9 to 5 grind, handcuffed to your cubicle. With proven success Silvia can help you lead your Dream Life, just like she does living a laptop lifestyle as a Yoga Teacher inspiring happiness and joyful living in everyone. She will help you break free!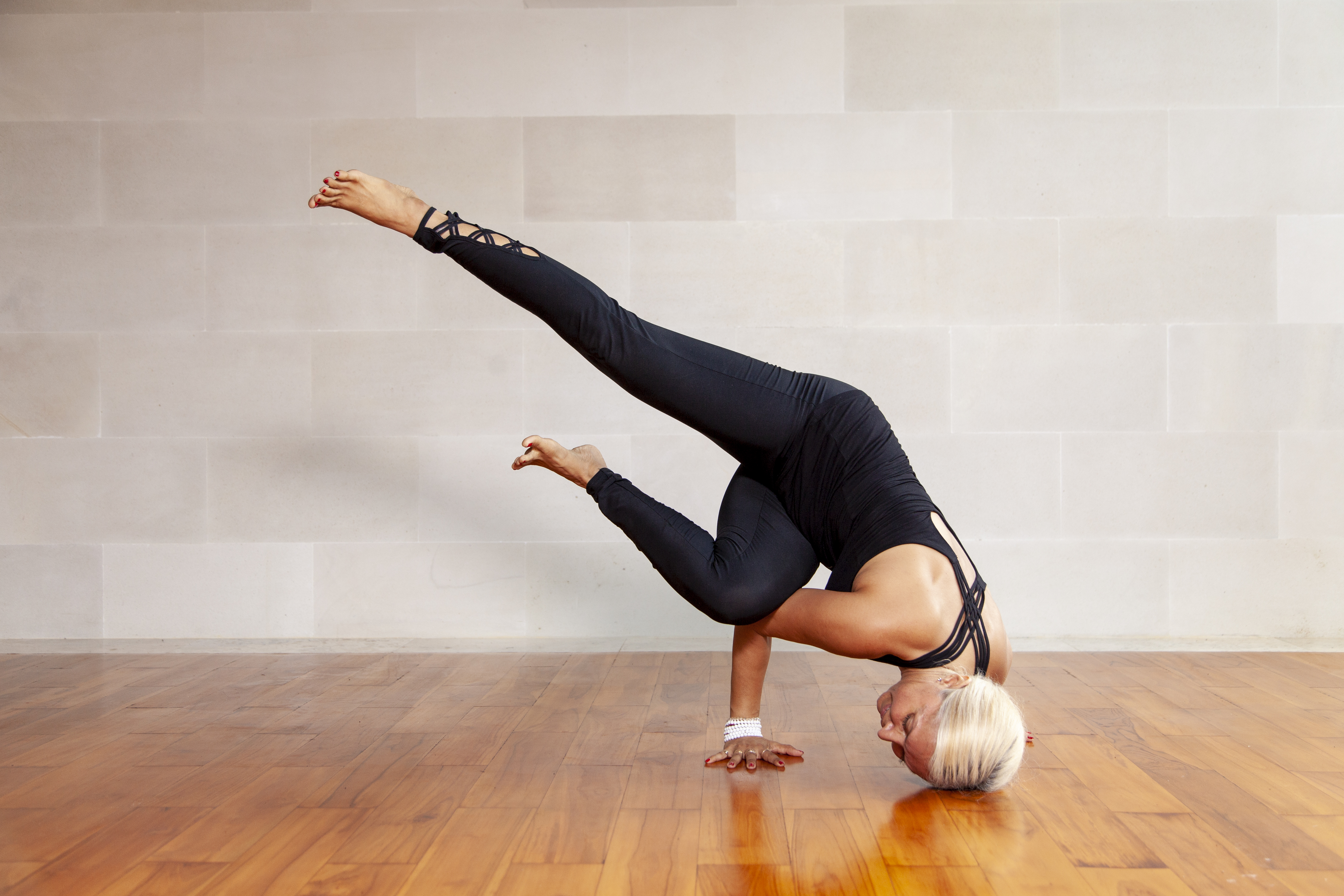 Interview with Silvia Mordini
What lesson other people could learn from your life?
Be grateful to everyone who has ever told you No. They are the reason for you to go out and do it yourself. And never deny who you are, what you look like and where you come from. What is always trending is authenticity. Don't hold back or hide your intelligence. The way the world will change in this new golden age, will be through more people being empowered by the strength of feminine energy that exists in all of us powered by compassion.
What makes you smile?
Travel makes me smile. One could say being a citizen of the world is in my blood. My Father Enrico was an adventurer, my Mother's parents were serious spiritual seekers. I grew up traveling all over the world with my brother and parents from the time I was an infant. I guess the fact that I love to show other people the beauty of the world shouldn't surprise anyone since I was born in Ecuador, South America; my Father is from Northern Italy near Modena, and English was my third language. And I learned from my Father, this spirit of Don Quixote, Man of La Mancha, to dream the impossible. I saw with my own eyes, touched and tasted new flavors, experienced new landscapes and as a result I learned about myself. Every time I traveled somewhere I came back different, I was changed and knew that anything was possible. Tapping into my potential to see through the eyes of my heart makes me smile.
Any time in nature offers me a natural high. And honestly, being in Bali makes me smile. The first time I landed there I looked around at all the beautiful Balinese faces all smiling at me. This is an island of smiling people. I knew I had found my tribe. Smiling for no reason.
What are the first 3 words that come to your mind when someone says: "grounded?"
Peaceful, Happy, Loved.
Tell us one fun fact about yourself.
My ears have been pierced since I was 2 days old. It's tradition in Ecuador where I was born and it was a good thing too because my hair grew slow. Also I have no tattoos. I love them, just can't commit to any one so keep waiting. Maybe I'll get my first one when I'm 95!
What do you never leave the house without?
I-phone, Mala beads (I know it sounds so stereotypical yogi, but it's true), a pretty scarf or fun hat (you can dress up any outfit before or after yoga with the magic of a scarf and hat!)
Where are your favorite places to experience?
I'm traveling away from home 5-6 months of the year teaching yoga. My favorites are Bali, Tuscany, Ischia, Costa Rica, Cambodia, Big Island Hawaii, Ecuador, and Sedona.
What brought you to Yoga?
It's funny (not haha, but funny weird) how yoga revealed itself to me. Yoga has been my faithful companion since a car ran me over more than fifteen years ago. My doctor prescribed yoga as part of my recovery routine, and my body and spirit began to transform. From my first class, I dedicated myself to live more fully! It was a wake-up call to stop treating life as a rehearsal.
How long have you been teaching?
Over 12,000 hours of teaching over more than 15 years. But also I've been told this is my 11th lifetime. I've taught my teacher training 32 times.
Who are your Teachers?
Nature. Great Spirit. My Parents. My Pain. My Joy. Love. My Students are some of my best teachers.
I have studied with today's great master teachers both names you know and those you don't know for over 1,000 hours. My beloved Shiva/Shakti Teachers include in no particular order Gloria Latham, Shiva Rea, Saul David Raye, Anusara (Sianna Sherman, Noah Maze), Rod Stryker.
Are you a Healer?
I struggled with this for a long time. But yes I do own into it fully now. As a healer this is my dharma. I wake up every day and think "how can I serve people?" And ultimately I have used spiritual practice to heal myself.
We want to know what your typical morning looks like!
As soon as I'm awake I practice my daily mantra: I love myself, I am love, I offer love, I receive love. Before leaving bed I sit up and silently meditate for at least 11 minutes or more. I do my daily Sadhana of Kundalini Yoga Kriyas and Chants.
I get up do my Ayurvedic morning rituals known as dinacharya and then enjoy a decaf chai tea soy latte, read my angel or goddess cards, read something inspirational and then practice some vinyasa asana. I usually prepare my class for that day (theming, playlist and sequencing) in the morning when I feel the most creative. Then I make progress on the many articles I'm writing simultaneously for weekly publication like Do You Yoga, Daily Cup of Yoga, MindBodyGreen, My Yoga Online, and Yoganonymous amongst others. Finally, I start revving up all social media for Alchemy of Yoga and Alchemy Tours and check a gazillion emails until I need a break and go for a walk or take a yoga class.
If you're not on a yoga mat, where can we find you?
In the water. I try to spend time each day at the beach or in the pool. Otherwise I am doing my art, sitting at my laptop and taking breaks by urban hiking eg walking in the city or walking along the beach finding more shells or special rocks to take home with me. I also love watching movies so you'll find me at those cool theaters where you can have prosecco during the movie. I love that.
What is one mantra that is like a remedy for your soul?
Aham Prema. I am love.
I see with love, I think with love, I move in love, I live as love, love is me, I am love.
How do you channel your inner 5 year old?
I color or draw every day. I stay in the practice of it even it means simply creating mandala afer mandala. It keeps me connected to sacred fun and tapped into the pure joy of doing something for pleasure. Did I mention I use crayons too? I also love vision boarding (check out my article on how to) and cutting things up with kids safety scissors. I'm pretty much the worst at cutting straight lines. And no one loves a great #Jumpie more than me! You'll always see photos of me jumping all over the world.
What do you see as the relationship between yoga and writing?
Yoga and writing are two expressions of the creative source within us. They are remembering to connect through heart with one another while at the same time doing it ourselves. They are universal brother and sister of embodiment.
How do you find that a yoga practice enhances your creativity?
Our old backed up emotions live in our bodies. If you are cluttered up with pent up history you won't feel as creative as you could be. Yoga, meditation work on the junk drawers of the body to clean them out. As a result, you'll tap into your most loving creative resources.
Is the reverse true, too? Do you think that writing enhances your yoga? In what ways?
As a writer it is important not to censor yourself. You are the curator of your own life experience and no one can judge your art. You are a choreographer of words. There is an intelligent sequencing to how you choose to organize this word art that arises out of trial and error. The more this comes through in your yoga the more fun it will be as an extension of your creative writing. You stop trying to "do your yoga right." Instead, you experience it in a more embodied way. You are free.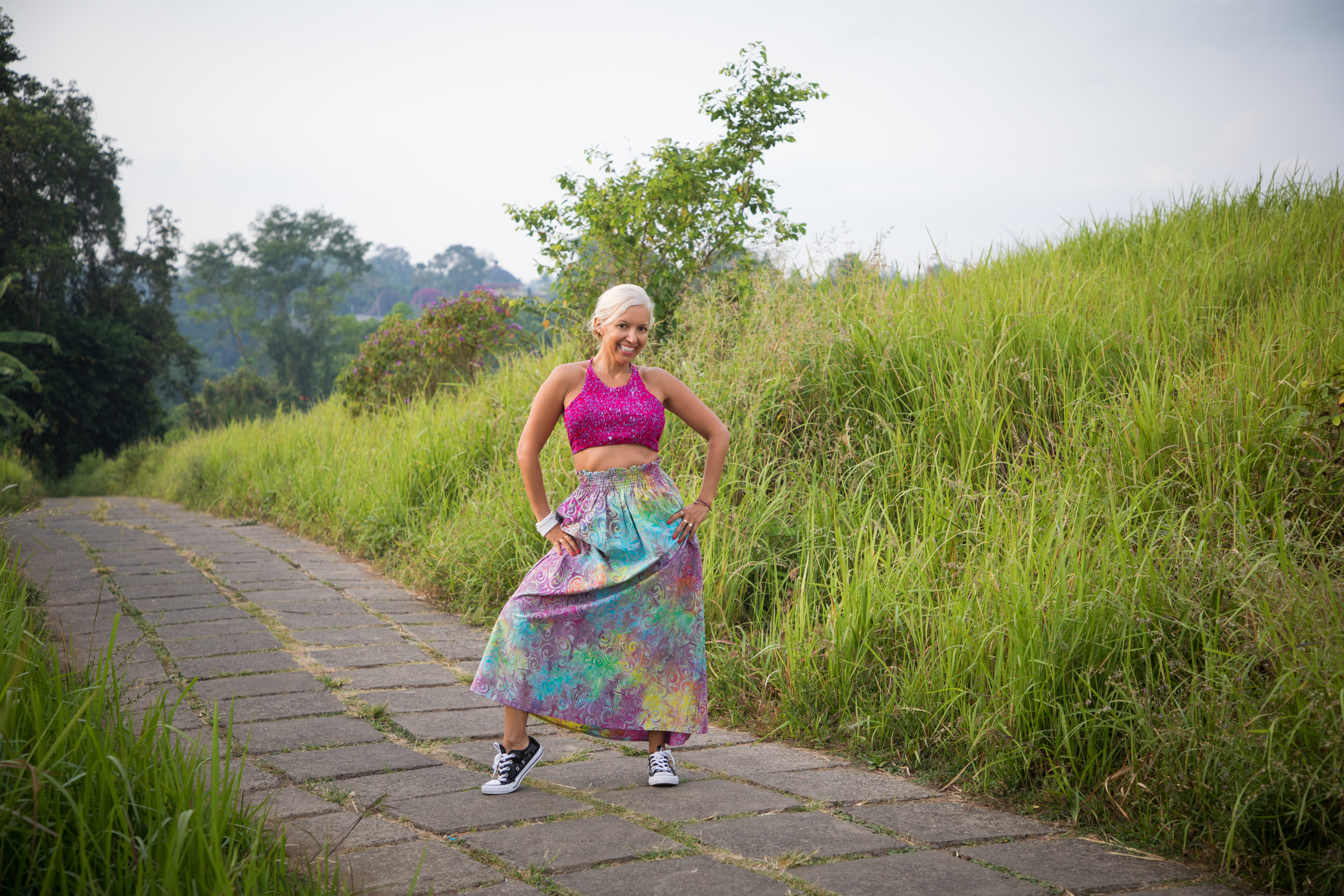 Complete and Continue